Proudly giving to
those who give!
Code for Good West Michigan is an organization dedicated to helping non-profits expand their outreach capacity,
activate their communities, and empower their members to forge their image of a better tomorrow.
We help communities rise through the help of development and programming services offered
by the best tech professionals the West Michigan community has to offer.
We are aware our local nonprofits have been under increased pressure from the effects of the COVID-19 pandemic
and we aim to help them succeed in their mission to provide West Michigan residents with access to their services.
If you are a 501(c)-3 nonprofit organization in need of our services, or are an individual looking to volunteer your services, please complete our application form by clicking the link below.
From web development and design services, to app development and
database management, we believe in the ability of technology and design
to empower others and promote the welfare of local communities in fantastic ways.
Weekend for Good, is a weekend-long event where up to 200 volunteers help 20 nonprofit organizations develop
custom-tailored solutions to help their maximize their outreach capacity. From websites and database solutions,
design and branding work, and even copywriting and marketing strategy, there are many things to get involved with at
Weekend for Good. This event is a great way to make an impact in your community
and meet the community leaders working hard to help those in need.
We cater awesome food from local-area restaurants, and host a few mix-and-mingle events throughout the weekend
(there's even beer 🍺 and wine 🍷 if you're 21+) to provide volunteers with a relaxed environment to meet one another
and network with local professionals. Weekend for Good is a wonderful way for volunteers to enjoy a change of pace
from their regular routines, as well as a great way for college students and junior developers/designers to gain experience
in a fast-paced, real-world environment.
We host a series of panel discussions year-round with changing themes aimed at highlighting and promoting leadership skills, as well as shining a light on some of the fantastic, talented, and diverse leaders from West Michigan.
We believe in the importance of leadership and its power in cultivating a forward-thinking, adaptive, and resilient mindset
that is critical if we want to see West Michigan become and remain a diverse, inclusive, and progressive crown of the Mid-West.
These panel discussions are not only focused on design and technology, but rather focus on the skills needed to
become a proven leader in any field of work.
Our Workshop for Good series are a set of single-day workshops aimed at helping local nonprofits develop
quick solutions for projects that are too small in scope to be accommodated at our main event, Weekend for Good.
We take on anything from design/development work, to social media and marketing strategy, and so much more.
We provide food and drinks for the day from local-area small businesses and recommend these workshops to any
interested volunteers who want to get introduced to Code for Good in a low-impact setting.
These events are perfect for junior designers, developers, and students looking for experience.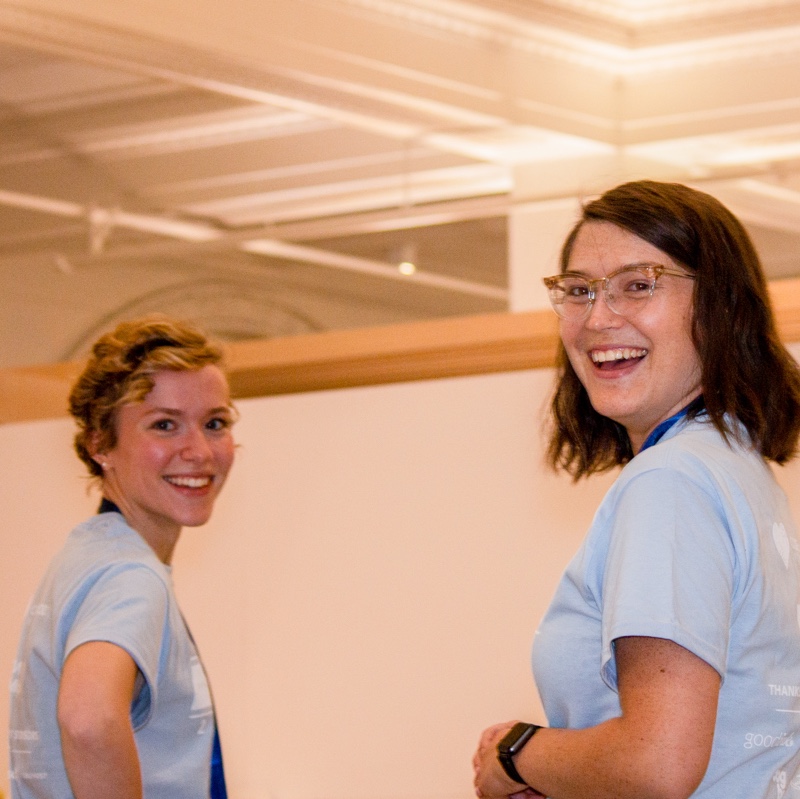 I want to donate my time!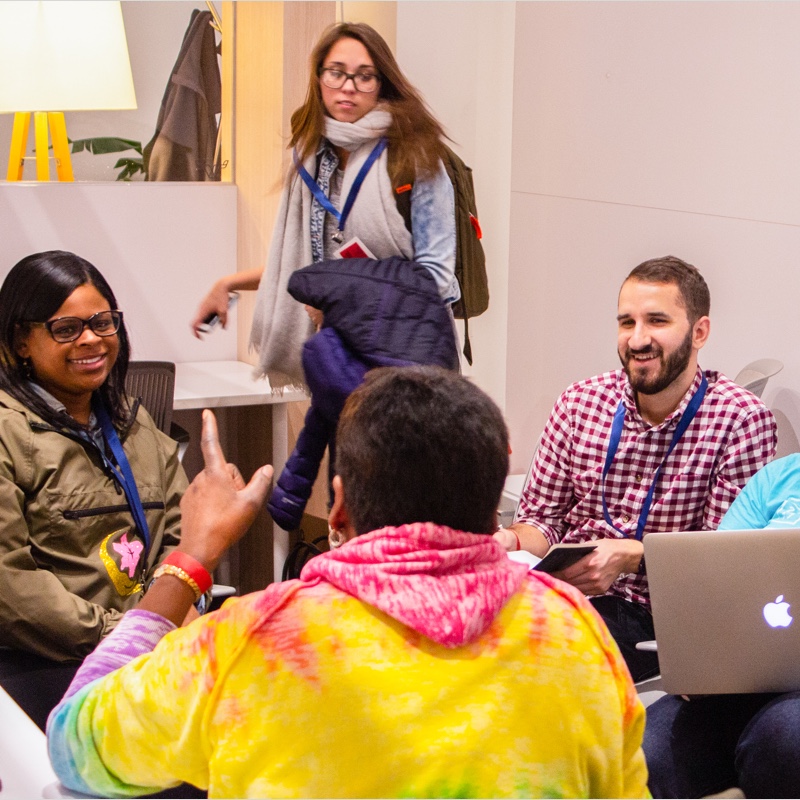 Can you help my non-profit?