While "code" is in our name, our reach extends far beyond coding: we support our community through tech and design, strategy, and human-centered solutions of all stripes, and we feel that excellent leadership is a fundamental building block in doing all good work well.
Each Lead for Good panel discussion will explore a different facet of leadership. These sessions give both rising and experienced leaders opportunities to share insight, practice, and new perspectives on what it means to lead in our community.
Our second event, Lead for Good: Rising into Leadership, will invite panelists to share about their experience rising into leadership in their work and communities, how they define and seek out excellent leadership, and what leadership looks like even when it isn't part of our formal job descriptions.
This moderated event will be free and open to the public.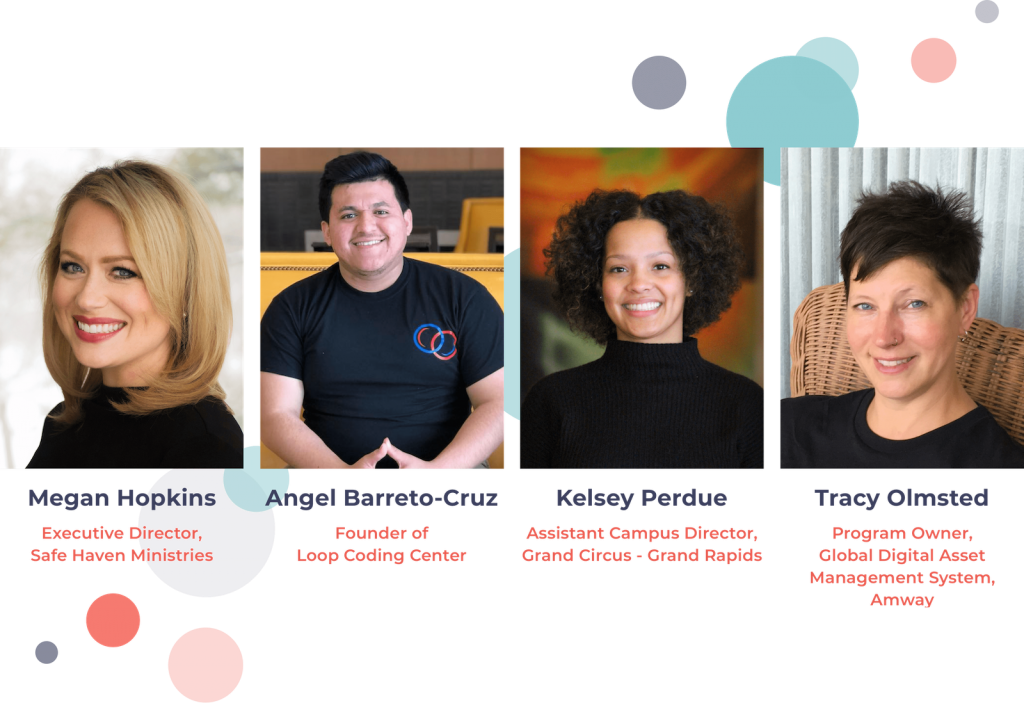 Lead for Good:
Rising into Leadership

6:00-6:30: Appetizers + Mingling
6:30-7:30: Panel Presentation
7:30-8:00: Panelist Questions + Networking