Code for Good West Michigan and GRWebDev Powered by LaFleur present
Lead for Good:
Local Business as a Catalyst for Positive Change
Monday June 26th 2023
6pm – 8pm EST 
In person @ Atomic Object
1034 Wealthy St SE, Grand Rapids, MI 49506

Local businesses are more than just providers of goods and services. They are also catalysts for positive change in their communities. They create jobs, offer training, support causes, and foster connections. They are not just staffed by people – they are powered by people.
But how do you run a successful local business that also gives back to the community? How do you balance profit and purpose? How do you build trust and loyalty with your customers and neighbors?
On Monday, June 26th, we'll hear from a panel of local leaders discussing their experiences as business owners and community organizers right here in Grand Rapids.  Join us from 6pm to 8pm at Atomic Object for Lead for Good brought you by Code for Good West Michigan and the Grand Rapids Web Development Group.
Lead for Good is sponsored by West Michigan Tech Talent.  West Michigan Tech Talent connects local employers, educators, community organizations and workforce experts who are invested in creating a strong tech workforce. By sharing best practices, leveraging resources and collaborating on innovative solutions, WMTT is actively addressing the tech talent gap and makes upskilling affordable and accessible. Learn more at westmichigantechtalent.com.
Lead for Good is also sponsored by Payload CMS.  Payload is an open-source CMS / app framework that empowers you to build better products, faster – all in TypeScript. Code-first by design, Payload gives you both an entire backend and admin panel for custom apps, massive websites, and smaller hobby projects alike. Payload is in production with over 10,000 projects worldwide, backed by Y Combinator, and it's being built in our own backyard right here in Grand Rapids. Get started at payloadcms.com. 
Our venue sponsor is Atomic Object.  Atomic Object creates applications for web, mobile, desktop, and devices.  With offices in Grand Rapids, Ann Arbor, Chicago, and Raleigh, Atomic Object helps companies innovate and grow with custom software products that are beautiful, reliable, and easy to use. Learn more at atomicobject.com.
GRWebDev's title sponsor is LaFleur Marketing. LaFleur is your forward-thinking digital marketing partner, creating innovative, data-driven marketing strategies and assets for law firms, healthcare organizations, and growing businesses. Learn more about their services on the web at lafleur.marketing.
6:00pm – 6:15pm    Food & Refreshments
6:15pm – 6:30pm    Announcements & Introduction
6:30pm – 7:30pm    Panel Discussion
7:30pm – 7:45pm    Q&A
7:45pm – 8:00pm    Conclusion & Networking
More about our Moderator & Panelists
ARICK DAVIS
Co-Founder and CEO @ Last Mile Cafe
Arick Davis is an entrepreneur with a passion for technology and innovation. Throughout his career he has worked for Fortune 500 companies like Dematic, Western Digital, and Goldman Sachs while also giving back to his local community as an alumni board member of Michigan Technological University and President of Code for Good West Michigan. As the co-founder and CEO of Last Mile Cafe, he is committed to leading an organization that makes a positive impact with a focus on justice, transparency, and sustainability.
BRITTANY HUNTER
Delivery Practice Lead @ Atomic Object
Brittany Hunter is a Delivery Practice Lead at Atomic Object. She has been building digital things for over two decades, and has held roles spanning UX, project delivery, sales, team leadership, and account management. She loves learning about how the world works as she collaborates with clients of all sizes from a wide range of industries, including health & fitness, manufacturing, education, nonprofit, government, gaming, and more.
HANNAH LEWIS
Outreach Specialist – Economic and Workforce Development
@ Kent District Library
As the Economic and Workforce Development Outreach Specialist for Kent District Library, Hannah initiates, coordinates, and supports activities to bring outreach services outside of physical library locations. She specializes in outreach and programming for workforce development and economic stabilization throughout Kent county. Through her work, Hannah has led numerous successful community initiatives including digital resource training, an online high school diploma program, and virtual ECE courses for childcare providers.
Joshua Gray
Co-Founder and Director of Strategy
@ Room 35
The Co-Founder and Director of Strategy at Room 35, Joshua Gray aims to create a more diverse, inclusive economy in the Kalamazoo area. As a hub for the entrepreneurial community, Room 35 specializes in creating prosperity along all levels of the economic ecosystem and helping businesses flourish in complex environments. Collaborating with hundreds of businesses – and starting several of his own – Gray has dedicated the last 10 years of his life to investing in and working with entrepreneurs to create a blueprint to help companies thrive.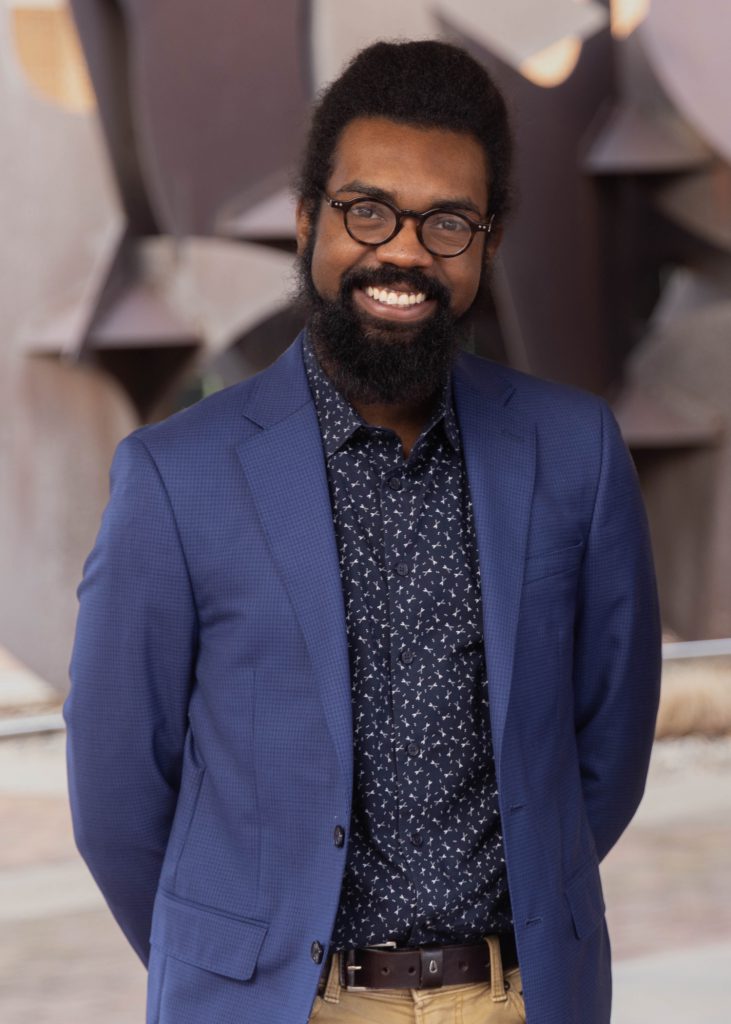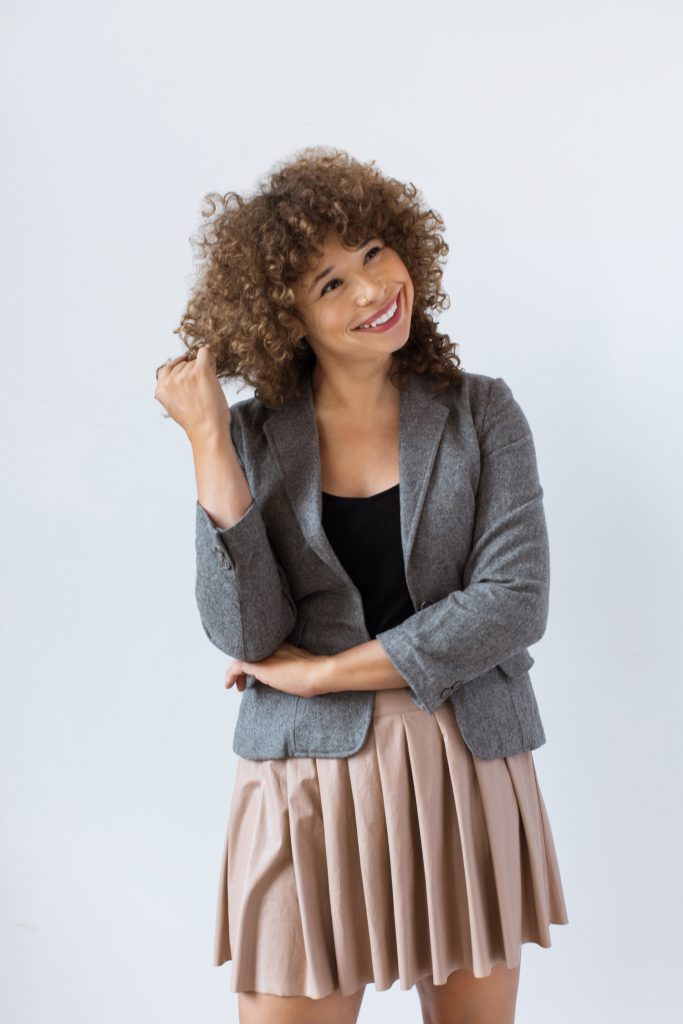 ALICE JASPER
Program Director @ Good for Michigan
Alice Jasper (she/they) is a sustainability professional, nature enthusiast and Program Director for People First Economy; a state-wide economic development organization that centers social and environmental sustainability and spearheads efforts to convene and grow Michigan's community of B Corp certified businesses. In her role, Alice leverages her experience in racial equity facilitation, community organizing, environmental advocacy and sustainable business development to design programs and policies that foster an inclusive and resilient economic ecosystem in the state of Michigan. Alice is also the creator, producer and host of "Color Out Here" a media platform and community organizing project created in collaboration with WGVU and PBS intended to explore the opportunities and barriers to inclusion faced by Black, Indigenous, and People of Color in outdoor recreation and environmental stewardship.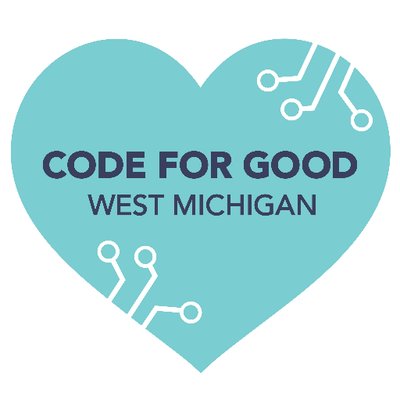 Lead for Good:
Leading Through Change
While "code" is in our name, our reach extends far beyond coding: we support our community through tech and design, strategy, and human-centered solutions of all stripes, and we feel that excellent leadership is a fundamental building block in doing good work well.
Each Lead for Good panel discussion explores a different facet of leadership, and these sessions give both rising and experienced leaders opportunities to share insight, practice, and new perspectives on what it means to lead in our community.
Building Better Solutions Through Diversity
Diversity in the workplace is not about meeting quotas or creating attractive marketing. Building technological solutions – especially those used by the general public – requires a wide range of backgrounds, experiences, and perspectives. Inevitably, products built by diverse teams are more robust, serve a wider audience, and have a better user experience than those created by a homogenized group. It's just simply better business.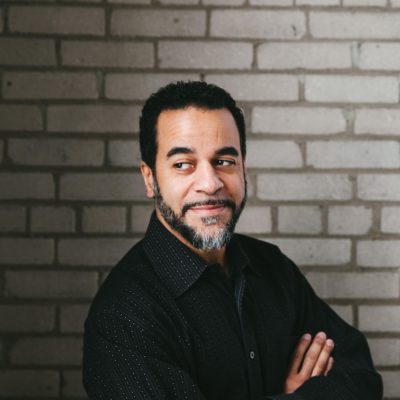 KEVIN WHITE
Partner + UX Strategist
EKKO Studio